Featured News - Current News - Archived News - News Categories
Buffalo development agency gets $85,000 PPP loan
by Jonathan Epstein
Sat, May 30th 2020 12:40 pm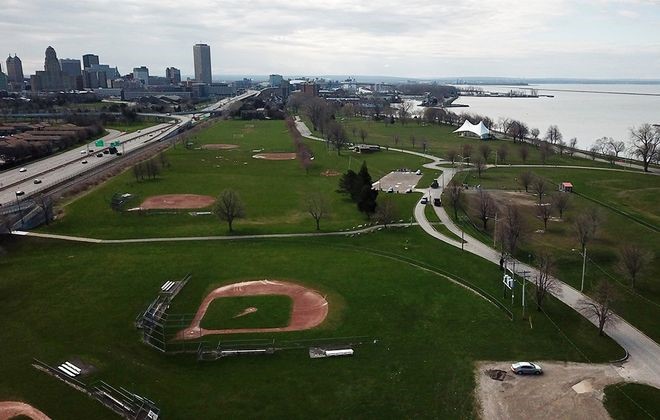 Count the quasi-public owner of Northland Central and the Buffalo Lakeside Commerce Park among the recipients of federal Paycheck Protection Program dollars.
The Buffalo Urban Development Corp.received an $85,620 low-interest loan from the federal government to support its operations during the coronavirus pandemic and business shutdown. Nonprofits are normally not eligible to participate in programs through the Small Business Administration, but the PPP had different rules.
The organization sought the funding through KeyBank to cover its payroll and other expenses while its operations have been affected by the pandemic. The application was submitted April 5, accepted April 6 and funded April 20 after loan documents were signed.
"I'm on a few other boards that have gone through the same process, and it wasn't a 9-5 job," said BUDC Vice Chairman Dennis Penman, noting the pace and amount of effort that was required.
The BUDC board also:
• Authorized a guarantee against a $1 million line of credit from KeyBank for its Northland subsidiary, which formally owns and operates the East Side industrial hub.
• Accepted a $5.97 million grant from the Ralph C. Wilson Jr. Foundation to pay for the design and part of the construction costs of a "signature" pedestrian bridge connecting the new Ralph C. Wilson Jr. Centennial Park along the Niagara River to the adjacent neighborhoods. The grant is subject to final approval by the foundation's board. Design work on the park is continuing remotely and electronically "without any slowdowns" even while businesses are otherwise largely shuttered, said BUDC Executive Vice President David Stebbins.
• Approved an $8,000 initial contract with a team led by law firm Cannon Heyman Weiss for legal and accounting services to obtain tax credits and other financing for a rehabilitation project at 631 Northland Ave. That's a vacant 40,000-square-foot industrial building, across a parking lot from the main Northland Central building at 683 Northland, that is already eligible for historic tax credits. If the team determines that the $11 million rehabilitation project should proceed, the full legal and accounting contract could be $316,000. Besides Cannon, the team includes Freed Maxick CPAs, RubinBrown LLP and Divitta Alexander.