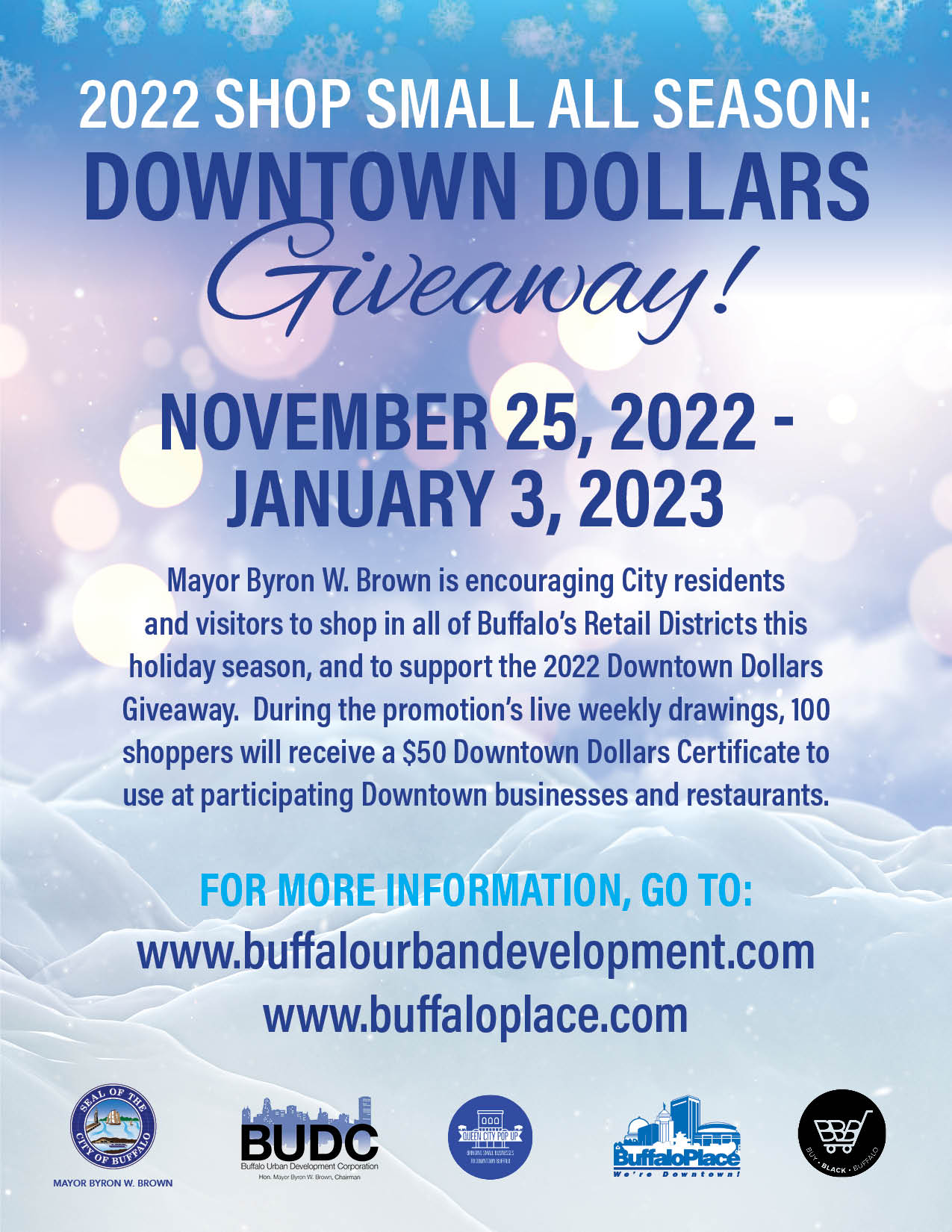 Queen City Pop-Up Presents:
2022 Shop Small ALL Season Downtown Dollars Giveaway
Buffalo Urban Development Corporation's Queen City Pop-Up Program in partnership with Buffalo Place Inc. and Buy Black Buffalo is excited to announce the 2022 Shop Small ALL Season: Downtown Dollars Giveaway promotion. BUDC will be awarding $50 Downtown Dollars Giveaway Certificates to 100 winners from November 23 through December 9, 2022. The Contest will be presented through a series of social channels such as Queen City Pop Up; Buffalo Place; Buy Black Buffalo and Mayor Byron W Brown's platforms. A series of live drawings at the upcoming Michigan African American Heritage Corridor Soulful Christmas Market and other collaborations with Queen City Pop Up project partners. To enter please follow the above-named social media channels for notifications on simple instructions on how to win each day. Winners who respond will be randomly selected each day and notified with info on how to collect Downtown Dollars!