Featured News - Current News - Archived News - News Categories
BUDC is back on the hunt for businesses at Lakeside Commerce Park
by Jonathan Epstein
Fri, May 1st 2020 08:00 am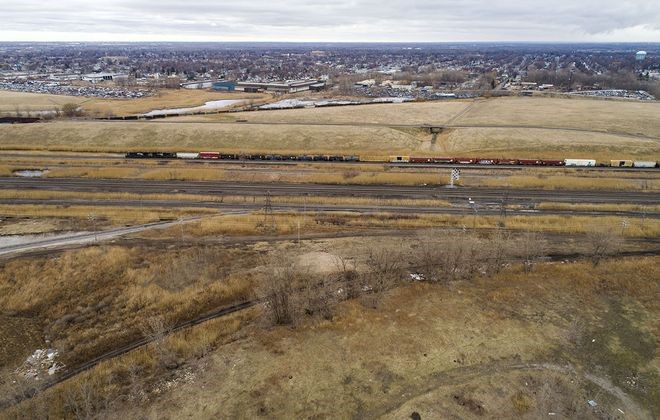 The Buffalo Urban Development Corp. is back on the hunt for companies to move into its Buffalo Lakeside Commerce Park.
Thinking Robot Studios, a Canadian company, had been planning to build an $84 million facility on 23 acres at the South Buffalo business hub, which would have filled the last major hole at the sprawling former steelmaking property.
But it pulled out and switched to a 45-acre area on Elk Street along the Buffalo River that is owned by Krog Corp., both because it's significantly larger and also comes with far more brownfield tax credits than the Lakeside Commerce site that BUDC owns.
BUDC is also waiting for final sales on two other major parcels that have faced delays. Uniland Development Co. is in an extended due-diligence period for its project to construct a new logistics hub that would serve as an "inland port" for the Port Authority of New York and New Jersey.
The 40,000-square-foot shipping and receiving facility for the Buffalo Niagara International Trade Gateway Organization would be built on 20.3 acres that Uniland will purchase for $509,000. But Uniland hasn't been able to complete its presale review of the site because of the pandemic.
Additionally, California-based Flora Buffalo and developer Zephyr Partners wants to build a $200 million high-tech "cannabis campus" to cultivate marijuana and produce a wide range of products for both medicinal and recreational use. Plans call for a campus with 1.375 million square feet of building space, including an 850,000-square-foot growing facility, on 72.4 acres that Flora bought for $1.9 million.
However, the deal is still subject to the state passing legislation to legalize recreational use of marijuana, which has now been delayed for each of the past two years and likely won't come up for consideration until later this year – at the earliest.
"We will hope for better results in the fall session," BUDC President Peter Cammarata said.
In the meantime, BUDC is already getting interest from other potential businesses for the land that Thinking Robot was slated to purchase – even during the coronavirus pandemic that has virtually shut down business activity statewide.
"We already have some feelers out," Cammarata said.