Featured News - Current News - Archived News - News Categories
An old energy substation may be conduit for Northland power plan
by James Fink
Thu, Feb 13th 2020 02:00 pm
relic from Buffalo's manufacturing past might take center stage as a training tool.
The Buffalo Urban Development Corp. expects to use an energy substation to train people interested in the green energy and engineering fields.
The project would be part of the power experience center at Northland Workforce Training Center, 683 Northland Ave. It would be operated by BUDC and Eaton Corp., which developed a similar center in Pittsburgh.
"We are focusing on the actual needs of the market," said Dennis Elsenbeck, BUDC director and head of the Phillips Lytle LLP energy and sustainability practice.
"This is about contributing to the green economy," he said.
The substation, which dates to the early 20th century, would be designed for live demonstrations for future energy-based workers.
"They are not mutually exclusive of each other," Elsenbeck said. "And there are many ways we can leverage this."
BUDC is reviewing bids for the renewable energy and infrastructure project where the Eaton Power Systems Experience Center will be located and across from the micro-grid power substation on the campus.
The program is comprised of three elements:
• Buffalo Energy Experience Center, done in partnership with Eaton Corp.
• Energy-based emerging technologies lab
• Micro-grid/community solar training sessions. All could be underway this year.
"There are ways to apply modern energy-saving goals to Rust Belt neighborhoods that want to revitalize themselves," Elsenbeck said. "These initiatives don't always have to take place in the suburbs."
BUDC President Peter Cammarata said the energy workforce training and engineering programs could be a model for similar efforts across the state and elsewhere.
TRENDING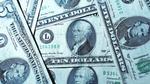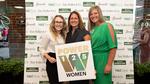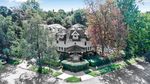 BUDC buys energy output for the substation from National Grid at wholesale and then passes it on to tenants of the Northland campus.
Estimates show that each of the 13 buildings on the campus uses about 1 megawatt of power annually.
Northland can be a live learning lab, providing a new wave of energy-based workers, said David Stebbins, BUDC executive vice president.
"We are taking assets and making them a natural training tool," Stebbins said.