Featured News - Current News - Archived News - News Categories
Trico building hotel project delayed again Krog Corp. is given until June 1 to work out parking issues on the redevelopment project
by chocieni
Thu, Jan 21st 2016 09:50 am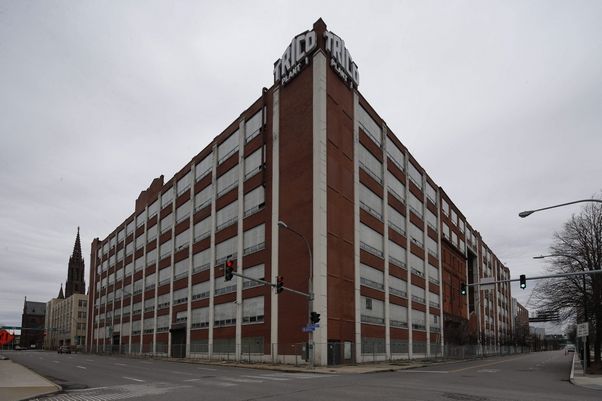 Trico building hotel project delayed again
Krog Corp. is given until June 1 to work out parking issues on the redevelopment project
Krog Corp.'s long-discussed proposal to redevelop the Trico Products Corp. warehouse on the edge of the Buffalo Niagara Medical Campus into a hotel and apartments is being delayed again due to the need for more parking.
The Buffalo Brownfield Restoration Corp., an affiliate agency of the Buffalo Urban Development Corp., this week approved a fifth extension for the Orchard Park developer to complete its $35,000 purchase of the vacant former factory at 817 Washington St., which had been expected during the first quarter.
Krog, who first expressed interest in the building in 2013 and was named designated developer in December 2013, previously had until the end of this month to wrap up the purchase, but BBRC has now given it until June 1.
"They need more time to work out parking issues for their project," said BUDC President Peter Cammarata. "It continues to move in the right direction as far as we're concerned, and we wouldn't have granted it if we didn't still feel it was a very viable project."
Krog President Paul Neureuter could not be reached for comment.
The 617,000-square-foot complex, built in stages from 1890 to 1954, includes five industrial buildings, although not all of the space would be utilized. The developer plans to spend upward of $50 million to convert the former windshield wiper factory into a 138-room extended-stay hotel run by Hart Hotels, about 130 to 150 market-rate apartments and a 60,000-square-foot mixture of commercial and retail space, with an innovative roundabout and courtyard carved into the middle of the structure. The 490,000-square-foot conversion project, whose current details were unveiled last summer, would also have 200 to 250 underground parking spaces.
The project, which was first unveiled in early 2014, was delayed by the need to get approval for historic and brownfield cleanup tax credits. It received initial city approvals last year, but Krog is still finishing its due diligence and preparations. Officials still hope to open the hotel and commercial space by mid-2017, with full completion by 2018.