Featured News - Current News - Archived News - News Categories
City agency approves extension for Trico project
by chocieni
Thu, Jan 21st 2016 09:00 am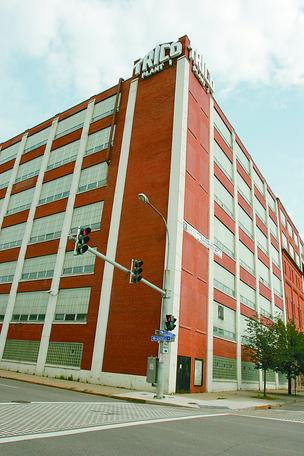 The Krog Corp. has received another extension related to its proposed $54 million makeover of a former Trico plant in downtown Buffalo.
The Buffalo Brownfield Restoration Corp. has agreed to extend Krog's designated developer status for the sprawling former Trico plant that sits on the southern edge of the Buffalo Niagara Medical Campus.
The reason? Krog is still working its way through some due diligence-related issues, including addressing parking concerns related to the massive project.
The extension, the fifth granted to Krog since the project was announced two years ago, should help the Orchard Park-based developer resolve the issues.
"We are confident that they are doing everything they need to do to move the project forward," said Peter Cammarata, president, Buffalo Urban Development Corp. and Buffalo Brownfield Restoration Corp.
Paul Neureuter, Krog president, could not be reached for comment.
The Trico complex, which runs along Goodell Street between Ellicott and Washington streets, is actually a series of five buildings constructed between 1890 and 1954. Collectively, the buildings total 617,000-square-feet.
Krog's proposal, as submitted last year to the Buffalo Planning Board, calls for the complex to be anchored by a 138-room hotel, as many as 150 market-rate apartments, restaurants, meeting and banquet space and some office space.
Krog is hoping to obtain both historic preservation and brownfield remediation tax credits that will help finance the project.
Buffalo Mayor Byron Brown has identified the project as one of his top economic development priorities for downtown.
In a deal negotiated in late 2014, the Buffalo Brownfield Restoration Corp. has agreed to sell the vacant Trico complex to Krog for $35,000. The closing on the deal is predicated on Krog addressing its pre-development issues.
Officials hope to close the deal by the June 1 extended deadline and construction could start later this year with the building ready to accept its first occupants by 2018.