Featured News - Current News - Archived News - News Categories
Buffalo development agency expected to support loan for Phoenix Brewery Apartments project
by chocieni
Fri, Jan 15th 2016 08:00 am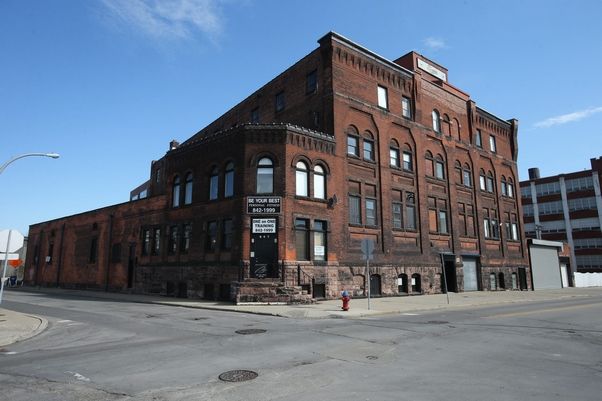 Buffalo development agency expected to support loan for Phoenix Brewery Apartments project
Buffalo agency may OK loan for apartments plan
The Buffalo Urban Development Corp. is expected to back a $750,000 loan to developer Nick Sinatra for his Phoenix Brewery Apartments project at 835 Washington St., after a key committee and a separate state agency recommended approval.
Sinatra, who bought the building in April 2014 for $1.785 million in cash, plans to convert the four-story building on 0.36 acres into 31 apartments and commercial space, on the edge of the Buffalo Niagara Medical Campus. The residential units, with high-end luxury finishes and stainless-steel appliances, are aimed at professionals who work on the campus, as well as other downtown students, residents and employees.
Plans for the 41,545-square-foot complex, which has been mostly vacant for years, call for one 480-square-foot commercial space on the first floor - now occupied by a hair salon - with 11 apartments on the first floor, 11 on the second floor and nine on the third floor. The first floor will also include a front vestibule, interior common hallway and a tenant fitness center, while the partial basement and part of the first floor will include 24 indoor parking spaces, bike storage and small tenant storage areas.
The $5.9 million project will be funded by a $4.5 million loan from Five Star Bank, plus the BUDC loan and $661,300 in owner equity. Besides Sinatra, other minority owners include the Pritzker/Vlock family that has funded much of Sinatra's investments, as well as Sinatra vice president Matt Connors and venture-capital investor Daniel Lewis, a Western New York native who now runs a Wall Street hedge fund called Orange Capital. Lewis is also an active backer of scholarship program Say Yes and Say Yes Buffalo, which will receive 10 percent of the proceeds from the Phoenix project.
The proposed three-year interest-only loan from BUDC's Buffalo Building Reuse Program fund was reviewed and approved by the New York Business Development Corp., which handles the loan underwriting for the BBRP fund, and by BUDC's Downtown Committee. The interest rate will be 5.5 percent, with a balloon payment at the end.