Featured News - Current News - Archived News - News Categories
New guide for downtown development will encourage even more progress
by chocieni
Mon, Nov 30th 2015 08:00 am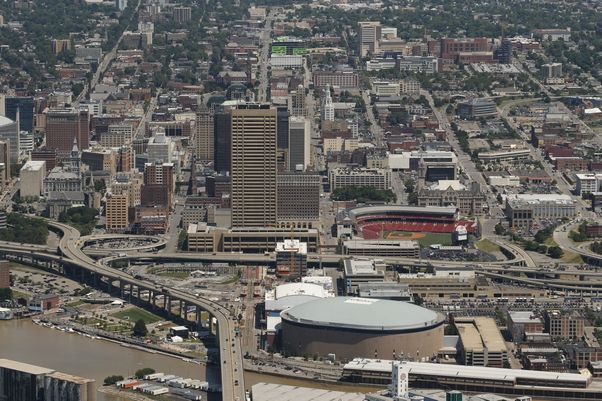 The critical thing about Buffalo's economic resurgence was figuring out how to make it happen. With that accomplished, though, the urgency turns to maintaining momentum. Nothing remains static for long; it grows or it declines. Buffalo needs to be in the business of sustainable growth.

Thus, it is good news, and extremely important, that the Buffalo Urban Development Corp. has created a plan to do just that. It has produced a new Downtown Development Guide that city officials plan to send out to 450 local and national real estate developers to help build on the city's progress.

The 12-page brochure is the product of more than a year's effort to promote the city and attract more outside dollars to Buffalo by capitalizing on billions of dollars of existing investment. It identifies more than 20 properties and 21.5 acres available for development. The goal is to make it easy for investors to see the potential in Buffalo and to highlight various incentive programs offered by federal, state and local agencies.

The BUDC created the brochure with help from the city Office of Strategic Planning, Buffalo Niagara Partnership, Buffalo Niagara Enterprise, Buffalo Place and brokerage firm CBRE Buffalo.

Key to the effort is that it documents the changes already underway in Buffalo. It shows that the city is ripe for further investment. For example, the brochure, which is replete with maps, data and bright pictures, highlights the $200 million HarborCenter project, completed by Terry and Kim Pegula; the $150 million Conventus building on the Buffalo Niagara Medical Campus; the $110 million 250 Delaware building; the $8 million Planing Mill; and the $50 million Larkin Center of Commerce.

It also promotes the need for entrepreneurs to provide new amenities to meet the demands of a growing population.

It's a wise and forward-looking effort that shows city leaders are not only awake to the additional opportunities that the city's revival has created, but also to the risk that, without focus, it could stall. Indeed, that attention is being provided from a number of areas.

The Erie Canal Harbor Development Corp., for example, is continually upgrading the Canalside district. This year it added a bike ferry between the Inner and Outer harbors, started a light show on a grain elevator and significantly improved the amenities provided to winter skaters on The Ice at Canalside.

Local developers, meanwhile, can barely restrain their enthusiasm for creating new residential space, often out of old, abandoned buildings in the city center. The Cuomo administration and the ECHDC are both committed to developing the Outer Harbor area.

But the brochure goes a step further. It looks not only to what can be done now, but what will help to maintain the momentum that Buffalo has suddenly achieved and that can, without direction, also be squandered.