Buffalo Urban Development Corporation
201 Ellicott Street
The City of Buffalo of Buffalo's solicitation for developer qualifications for 201 Ellicott Street has closed. Three (3) Qualification Statements were received. Click Here to view the RFQ.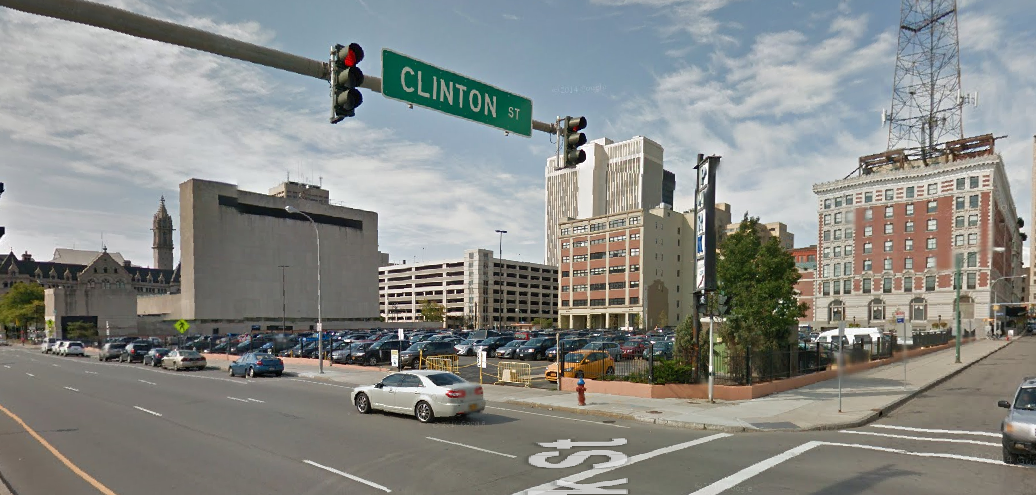 ---
BUDC RELEASES DOWNTOWN INFRASTRUCTURE MASTER PLAN
The Downtown Infrastructure Master Plan establishes a vision, objectives and decision making criteria to guide downtown infrastructure and public realm investments over the next several years. The plan outlines future improvements that are needed to enhance downtown Buffalo such as streetscape, access, connectivity, public space, paving, bike lanes and public art. The plan also gives guidance on how to improve downtown's east-west connections, walkability and offers other recommendations that will help to guide downtown infrastructure planning in the upcoming years.
To access the document Click Here.
---
Queen City Pop-up
Mayor Byron W. Brown, Buffalo Urban Development Corporation (BUDC), Buffalo Place and Working for Downtown have kicked-off the second edition of Queen City Pop-Up in the historic Pierce Building located at 653 Main Street. Queen City Pop-Up is downtown's first pop-up retail program designed to encourage retail activity along Main Street by creating new "pop-up" shops that feature local retailers. The project activates empty storefronts by filling them with retailers on a short term basis, free of charge. Plaza Group, LLC has agreed to provide rent-free retail space for Queen City Pop-Up participants. Queen City Pop Up: Spring Edition runs from May 1, 2015 through June 30, 2015. Store hours are Monday through Friday from 10:00 a.m. - 6:00 p.m. and Saturday from noon until 5:00 p.m. For more information contact Brandye Merriweather, BUDC Downtown Development Coordinator & Manager at 716-362-8373.
Click here for the flyer!
(PDF)
---
NORTHLAND BELTLINE CORRIDOR PROPERTY MANAGEMENT & LEASING REQUEST FOR PROPOSALS (RFP)
The solicitation for Property Management proposals for BUDC's Northland-Beltline properties is closed. Mancuso Business Development Group has been awarded the contract for Property Management & Leasing.