Buffalo Urban Development Corporation
---


BUDC is seeking a Construction Management Team for the Northland Redevelopment Project
The Buffalo Urban Development Corporation (BUDC) is seeking to retain a Construction Manager to provide, on an at-risk basis, professional construction management services for the construction of the approximately 100,000 GSF WNY Workforce Training Center, as well as the balance of the 235,000 GSF industrial building at 683 Northland Avenue in the City of Buffalo, New York. The former Clearing Niagara Building at 683 Northland Avenue is an existing building; therefore, this project will be a major renovation of that structure and surrounding site and, potentially, an historic preservation project. The estimated cost of this project is $38 million. The selected Construction Management team will be asked to provide pre-construction services during the design of the complex in coordination with Watts Architects & Engineers and their team, and then to provide a Guaranteed Maximum Price (GMP) proposal to construct the project. The selected team will also be expected to manage a Minority- and Women-Owned Business Enterprise utilization, with goals of 25% and 5% respectively; and a Workforce Participation, with goals of 25% minority and 5% female, and to formulate and implement a program to maximize both.
This project is a partnership among BUDC, Empire State Development (ESD), New York Power Authority (NYPA) and the City of Buffalo.
A Pre-Submittal Information Meeting will be held on June 23rd at 9:00 am at 95 Perry Street, 5th Floor Conference Room; followed by a site tour.
A copy of the Request for Qualifications can be obtained by contacting David Stebbins at DStebbins@BuffaloUrbanDevelopment.com or (716) 362-8378
BUDC is now Accepting Applications for Downtown Adaptive Reuse Projects
We are now accepting applications for the Buffalo Building Reuse Loan Fund (BBRLF), which provides low interest gap financing for adaptive reuse projects in downtown Buffalo. Eligible projects may receive a maximum of $750,000 in financing for up to 54 months. Projects will be reviewed on a quarterly basis. The deadline for second quarter applications is June 30, 2016. Please click the link below for the application.
BBRP Quarter 2 2016 Request for Proposals.pdf

Expanded Loan Program to Support More Downtown Development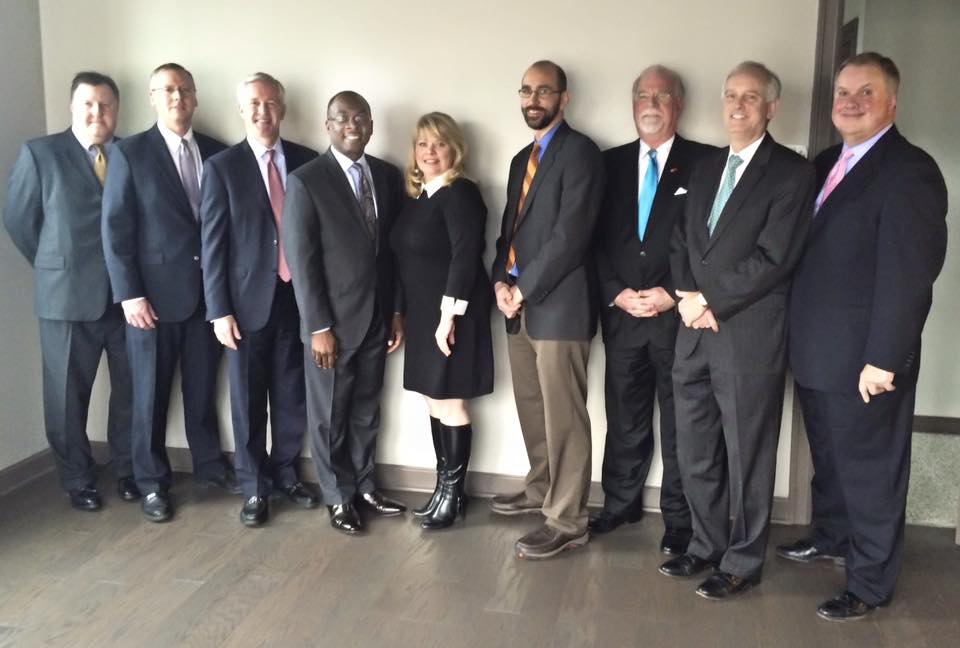 December 17, 2015--Mayor Brown, BUDC, and the Buffalo Niagara Partnership have announced the expansion of Buffalo Building Reuse Loan Fund (BBRLF), which provides low interest gap financing to adaptive reuse projects. Local banks have partnered with BUDC, the City of Buffalo and the Buffalo Niagara Partnership to triple the loan fund's capability to support downtown projects. Thanks to the contributions of M&T Bank, First Niagara, Key Bank Evans Bank, HSBC and the New York Business Development Corporation, the fund will be able to administer around 6-10 loans per year of up to $750,00 for a maximum 54 months.
To read more about the BBRLF announcement, click here:
---
Mayor Brown, BUDC Release
2016 Downtown Development Guide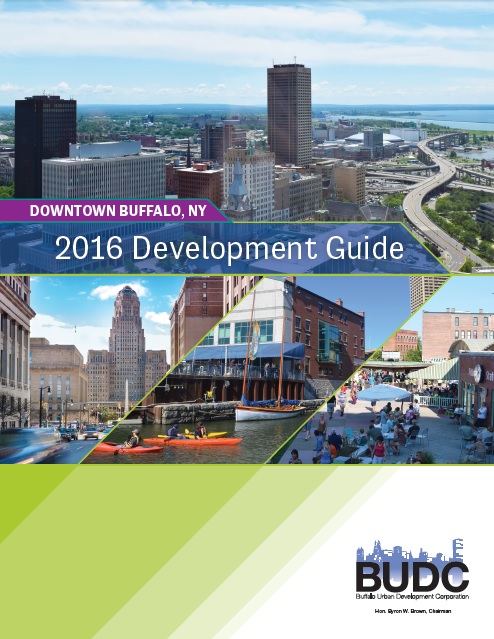 Identifying downtown Buffalo development opportunities is even easier with the release of a new guide that provides investors with a profile of downtown's greatest assets and a listing of available tools and incentives. The guide also identifies over 20 unique parcels ready for redevelopment.
Sponsored by National Grid, the guide is the result of a collaborative partnership between Mayor Byron W. Brown, Chairman of the Buffalo Urban Development Corporation, Buffalo Niagara Partnership, Buffalo Niagara Enterprise, CBRE Buffalo, and Buffalo Place.
To view a press release about the guide's debut, click

here.
To download the guide, click

here.