Buffalo Urban Development Corporation
---
NORTHLAND CORRIDOR PUBLIC MEETING
WEDNESDAY, FEBRUARY 24, 2016 @ 6:00 PM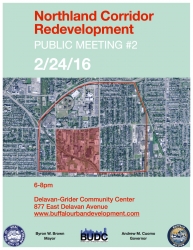 The next Public Meeting on the Northland Corridor Redevelopment Project is scheduled for Wednesday, February 24th from 6-8:00 pm at the Delavan Grider Community Center, 877 E. Delavan Avenue. This will be opportunity to hear more about plans for redevelopment of the industrial properties along Northland Avenue, creation of the WNY Workforce Training Center, and planning for the neighborhood surrounding the redevelopment project. Please join us and our Chairman, Mayor Byron W. Brown for this community update and to provide your input as the planning begins to move towards implementation.
BUDC is now Accepting Applications for Downtown Adaptive Reuse Projects
We are now accepting applications for the Buffalo Building Reuse Loan Fund (BBRLF), which provides low interest gap financing for adaptive reuse projects in downtown Buffalo. Eligible projects may receive a maximum of $750,000 in financing for up to 54 months. Projects will be reviewed on a quarterly basis. The deadline for first quarter applications is March 31, 2016. Please click here for the application.
Northland Redevelopment and WNY Workforce Training Center - Request for Qualifications
The Buffalo Urban Development Corporation (BUDC) is seeking qualifications from Architectural and Engineering teams to provide complete design services for the construction of the Western New York Workforce Training Center and renovations to other industrial buildings in the Northland Corridor complex. The entire complex includes over 700,000 square feet of built space on approximately 35 acres of land. The Workforce Training Center will occupy approximately 100,000 square feet within a 230,000 sf industrial building at 683 Northland Avenue. BUDC is seeking teams to provide a full range of design services, from programming and schematic design through construction administration and inspection; with expertise in educational and training facilities, industrial redevelopment, brownfields and environmental remediation. BUDC is also requiring a minimum 25% MBE and 5% WBE participation and is encouraging teaming and joint ventures with M/WBE's. The deadline for submitting qualification statements is 4:00 p.m., February 17, 2016. An information meeting will be held on Thursday, January 21, 2016 at 9:00 am in the 5th Floor Conference Room at 95 Perry Street, Buffalo, NY. The RFQ can be accessed by clicking here.
Expanded Loan Program to Support More Downtown Development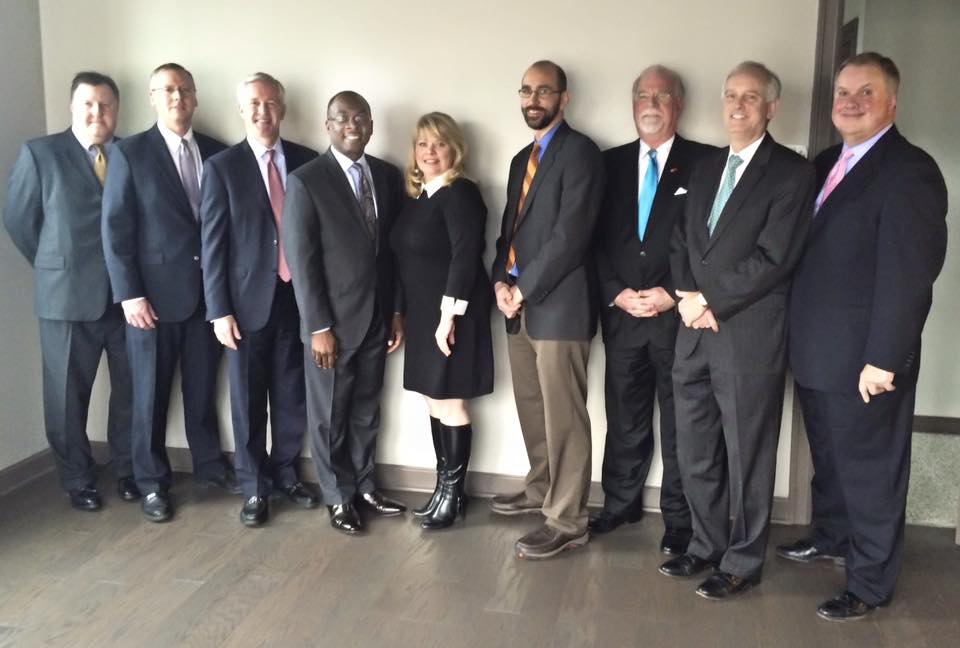 December 17, 2015--Mayor Brown, BUDC, and the Buffalo Niagara Partnership have announced the expansion of Buffalo Building Reuse Loan Fund (BBRLF), which provides low interest gap financing to adaptive reuse projects. Local banks have partnered with BUDC, the City of Buffalo and the Buffalo Niagara Partnership to triple the loan fund's capability to support downtown projects. Thanks to the contributions of M&T Bank, First Niagara, Key Bank Evans Bank, HSBC and the New York Business Development Corporation, the fund will be able to administer around 6-10 loans per year of up to $750,00 for a maximum 54 months.
To read more about the BBRLF announcement, click here:
---
Mayor Brown, BUDC Release
2016 Downtown Development Guide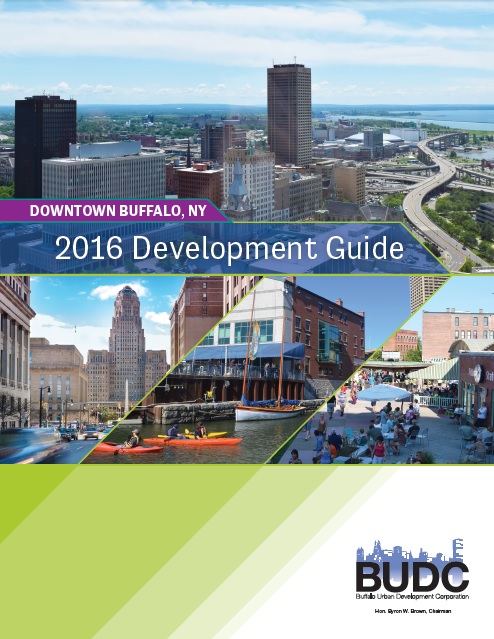 Identifying downtown Buffalo development opportunities is even easier with the release of a new guide that provides investors with a profile of downtown's greatest assets and a listing of available tools and incentives. The guide also identifies over 20 unique parcels ready for redevelopment.
Sponsored by National Grid, the guide is the result of a collaborative partnership between Mayor Byron W. Brown, Chairman of the Buffalo Urban Development Corporation, Buffalo Niagara Partnership, Buffalo Niagara Enterprise, CBRE Buffalo, and Buffalo Place.
To view a press release about the guide's debut, click

here.
To download the guide, click

here.
---
Queen City Pop Up Holiday 2015 Edition Finishes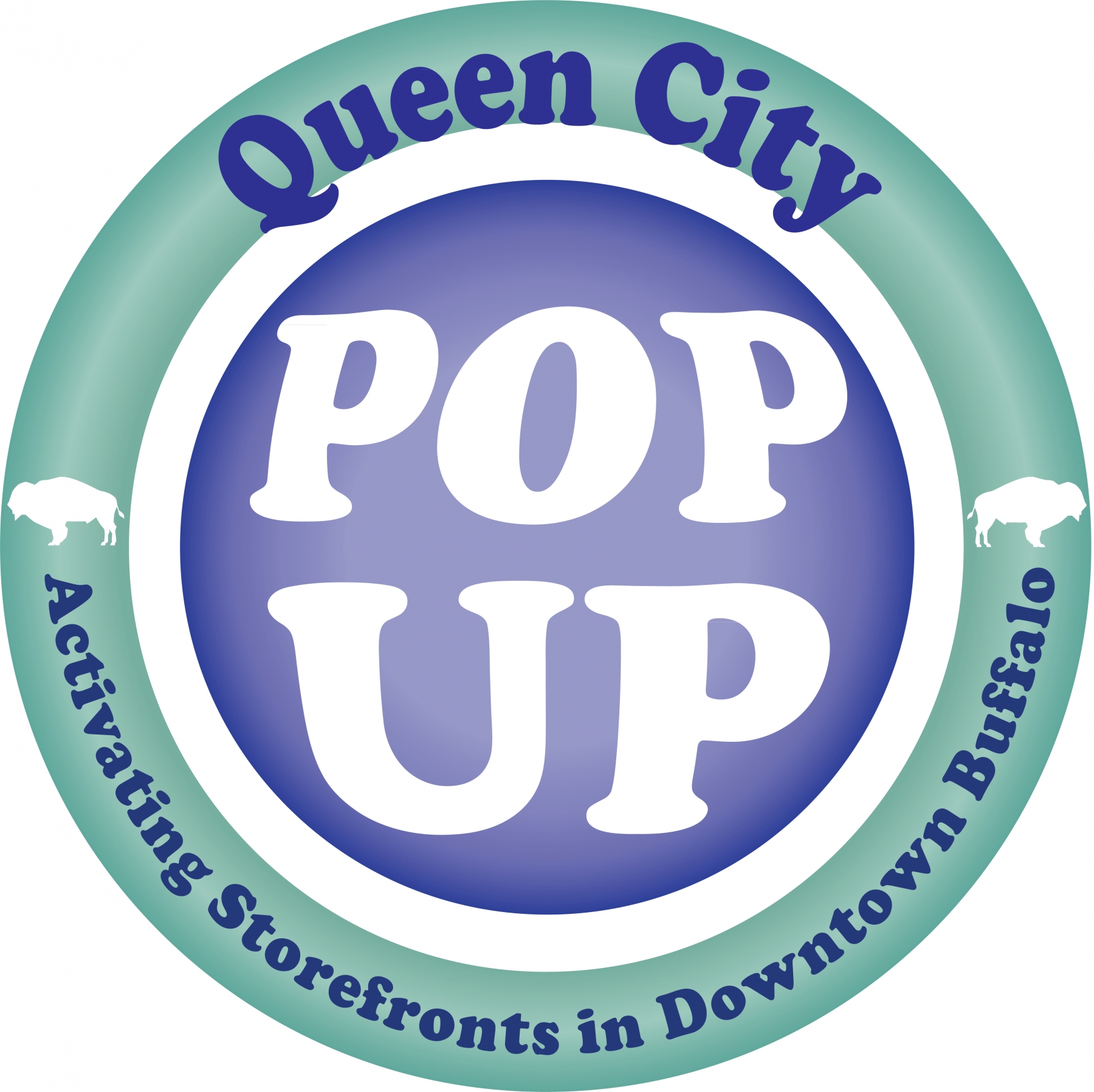 The Holiday 2015 Edition of Queen City Pop Up has finished after a successful time in the 500 Block of Main Street. The four participating retailers of Buffalo Barkery, Rare Rustic Crafts, Talisman Jewelry by Mila and Rudeboyz Artworks occupied a retail space at 50 Fountain Plaza #115.
Applications for future editions of Queen City Pop Up are accepted in response to a Request for Proposal (RFP), which is posted online at BuffaloUrbanDevelopment.com. For more information about the program, contact Vice President-Downtown Development Brandye Merriweather at 856-6525 ext. 131. Follow Queen City Pop Up on
Facebook
to see where we Pop Up next!