Buffalo Urban Development Corporation
---
Mayor Brown, BUDC Release
2016 Downtown Development Guide
Identifying downtown Buffalo development opportunities is even easier with the release of a new guide that provides investors with a profile of downtown's greatest assets and a listing of available tools and incentives. The guide also identifies over 20 unique parcels ready for redevelopment.
Sponsored by National Grid, the guide is the result of a collaborative partnership between Mayor Byron W. Brown, Chairman of the Buffalo Urban Development Corporation, Buffalo Niagara Partnership, Buffalo Niagara Enterprise, CBRE Buffalo, and Buffalo Place.
To view a press release of the guide's debut, click

here.
To download the guide, click

here.
---
Queen City Pop Up: Holiday 2015 Edition
The latest edition of Queen City Pop Up, downtown Buffalo's first pop up retail initiative, is now open at
50 Fountain Plaza, Suite 115
in the
500 block
of Main Street
. The program encourages retail activity along Main Street by creating new "pop-up" shops that feature local retailers.
Holiday 2015 Retailers: Buffalo Barkery, Rare Rustic Crafts, Rudeboyz Artworks and Talisman Jewelry by Mila
Store Hours: Through Dec. 24 are Monday through Friday from 10:00 a.m. - 6:00 p.m. and Saturday from noon - 5:00 p.m.
For more information:
click
here
.
---
PUBLIC MEETING
NORTHLAND CORRIDOR REDEVELOPMENT PROJECT
A Public Meeting for the Northland Corridor Redevelopment Project was held on Wednesday, October 14th at the Delavan Grider Community Center. If you were unable to attend the meeting, please use the "Contact" button at the top of our homepage to submit comments regarding this important initiative of BUDC, our Chairman, Mayor Byron W. Brown, the City City of Buffalo, Empire State Development and the New York Power Authority.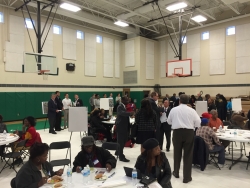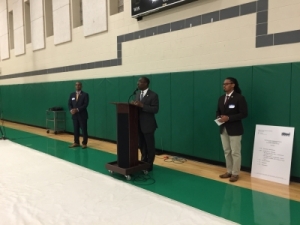 ---
---
BUDC RELEASES DOWNTOWN INFRASTRUCTURE MASTER PLAN
The Downtown Infrastructure Master Plan establishes a vision, objectives and decision making criteria to guide downtown infrastructure and public realm investments over the next several years. The plan outlines future improvements that are needed to enhance downtown Buffalo such as streetscape, access, connectivity, public space, paving, bike lanes and public art. The plan also gives guidance on how to improve downtown's east-west connections, walkability and offers other recommendations that will help to guide downtown infrastructure planning in the upcoming years.
To access the document Click Here.