Current News
Featured News - Current News - Archived News - News Categories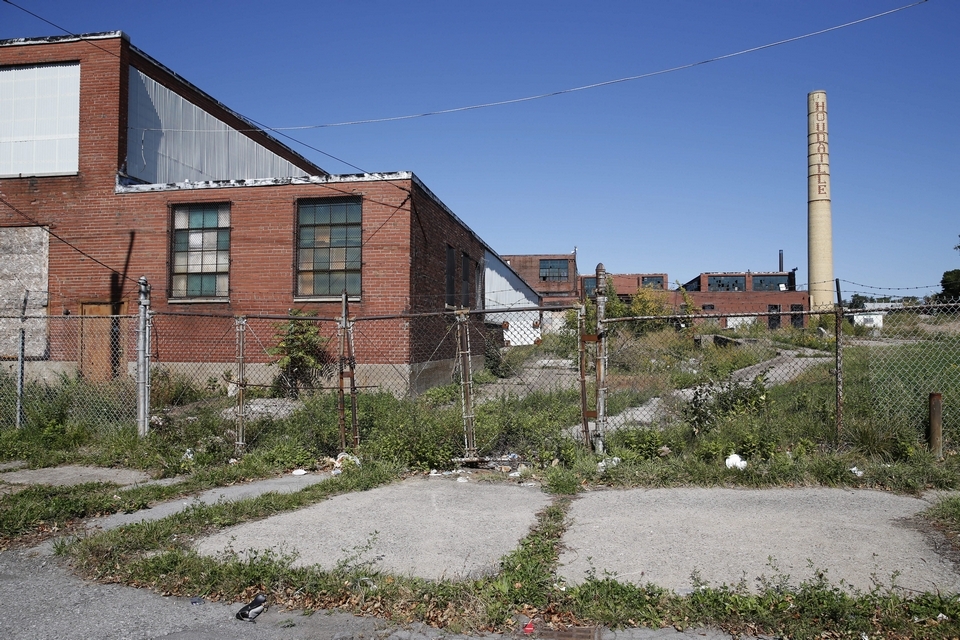 Wed, Jul 22nd 2015 10:00 pm
A vacant industrial complex on Northland Avenue in the area where the city plans to build a center of industrial businesses. That plan will be slowed by recent environmental review discoveries
Fri, Jul 17th 2015 07:00 am
Governor Cuomo Announces New Workforce Development Center on Buffalo's East Side
Thu, Jul 16th 2015 09:40 am
Facility to train locals for new area jobs

Thu, Jul 16th 2015 09:00 am
Workforce Development Center to Locate on Northland Avenue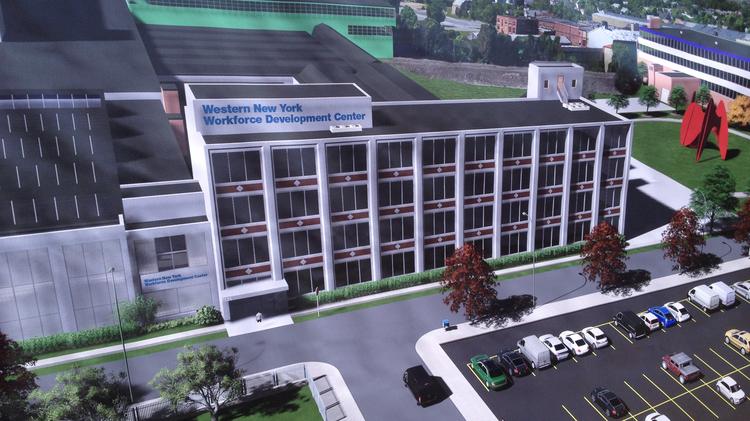 Thu, Jul 16th 2015 09:00 am
Northland training center about 'skills for the future'
Wed, Jul 1st 2015 08:00 am
Another step has been cleared for three downtown developments, all seeking funds from the Buffalo Building Reuse Project.
Tue, Jun 30th 2015 08:00 am
Buffalo has seen its share of changes recently - a revamped waterfront, a bustling Canalside and an expanding Medical Campus. But amid all these improvements, there have remained empty storefronts downtown along Main Street. Brandye M. Merriweather, project coordinator and manager of Buffalo Urban Development Corp., was looking for a way to change that.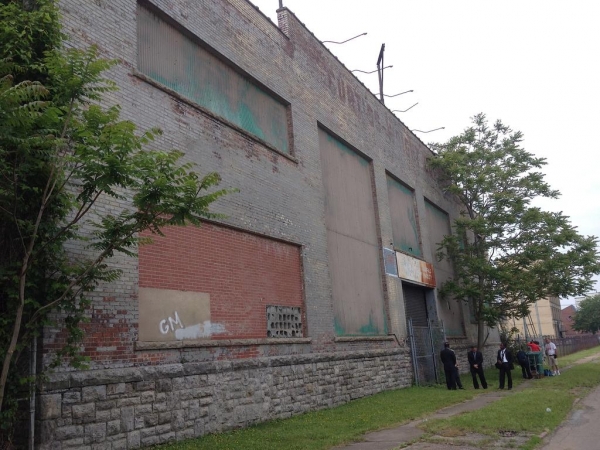 Thu, Jun 11th 2015 08:10 am
The Buffalo Urban Development Corp. has acquired a 90-year-old former industrial site that officials hope will be home to a new manufacturing or high tech business in the coming years.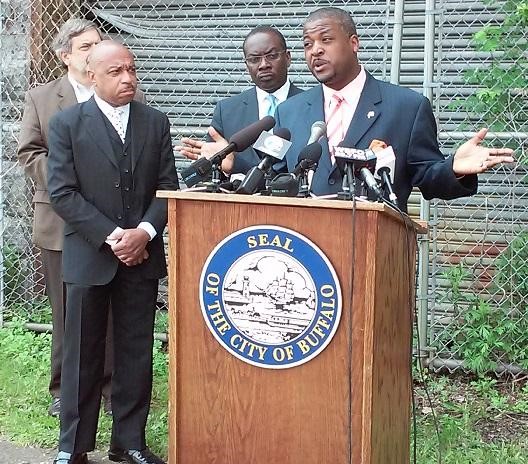 Thu, Jun 11th 2015 08:00 am
Buffalo Common Council Majority Leader Demone Smith speaks Wednesday at 777 Northland, which was acquired by the Buffalo Urban Development Corporation for inclusion in a planned business park. Listening are, left to right, BUDC President Peter Cammarata, Common Council President Darius Pridgen and Buffalo Mayor Byron Brown.
Thu, Jun 11th 2015 08:00 am
Buffalo News: June 10, 2015 By: Jonathan Epstein Buffalo's mayor is counting on a new East Side business park along Northland Avenue to bring "hundreds of jobs" to that neglected part of the city over the next few years, now that the city has completed assembling the land and buildings to attract companies to that area. Mayor Byron W. Brown on Wednesday announced the purchase of the last major piece of property in the Northland Corridor business and training park, finishing the first stage of a process that has been in progress for over a year as part of Gov. Andrew M. Cuomo's Buffalo Billion initiative. Officials now hope to convert more than a dozen properties that the city controls into shovel-ready or tenant-ready space that will bring light and clean manufacturing operations to the neighborhood bordered by East Delavan Avenue, Grider Street and the Northland Belt Line train tracks just above East Ferry Street. The economic-development goal is to create an industrial hub that will attract private investment, provide training for workers and employ city residents, especially on the East Side. "The Northland business and training park is coming to Buffalo's East Side, and this means potentially hundreds of jobs and training opportunities for the residents of the City of Buffalo, and particularly residents here on the East Side," Brown said during a morning news conference at 777 Northland Ave. The city, through Buffalo Urban Development Corp., bought the five acres on Northland, near Grider, which includes an 80,000-square-foot former manufacturing facility that has been boarded up and vacant for over 30 years. The purchase price to former owner John Giardino was $50,000. The stone and white brick building, which dates from the 1920s, was originally home to Otis Elevator Co. decades ago. It was later used by Curtiss-Wright during World War II, and then by Niagara Machine & Tool Works. The series of acquisitions, cobbled together by BUDC over the last year from multiple owners and completed over the last few months, now puts more than 50 acres and 700,000 square-feet of manufacturing space in city control. In addition, officials plan to incorporate some nearby properties that are already city-owned, and the city is willing to acquire as much as 10 acres of additional land that may be available. "We've been able to acquire a substantial amount of land, and we think that the capacity, the potential of what can be done here is very significant," Brown said, citing a formal job-training facility as "desirable."
Fri, May 29th 2015 03:15 pm
SolarCity is 'going to change perception of Buffalo'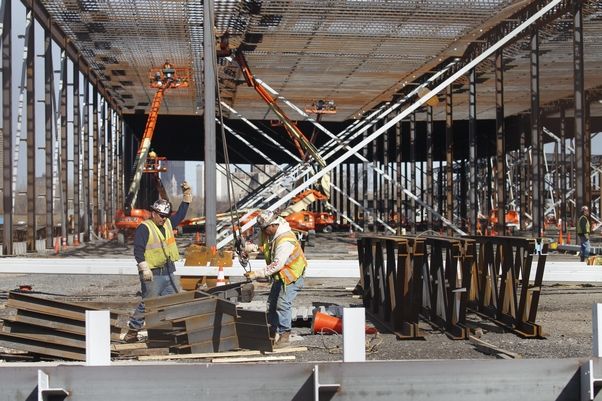 Wed, May 27th 2015 08:45 am
Solar energy systems installer signs on first 3 employees of what's expected to be a 1,460-person staff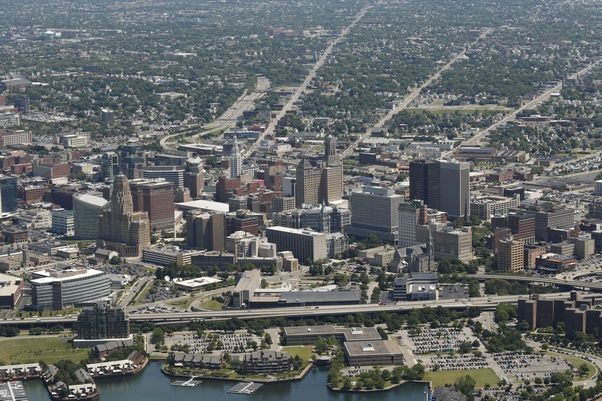 Wed, May 27th 2015 08:00 am
4 areas of urban core targeted by BUDC
Thu, Apr 16th 2015 01:00 pm
Plans to create a shovel-ready development park in Buffalo's East Side cleared another milestone following the acquisition of several properties.
Mon, Jan 5th 2015 12:00 pm